Impetigo (sometimes called "school sores") is a bacterial infection of the skin which can be easily treated by an online GP. It is most common in children but anyone of any age can get impetigo. It is very contagious (infectious) but is not usually dangerous. Impetigo causes sores on the skin that are often red and itchy. They often develop a yellow, crusty scab as they heal. If someone has the sores on their skin and another person touches them, the infection can be passed on.
Stay home from school or work until you have been using antibiotics for 48 hours and try to keep away from people whose immune system is weakened. Contact a private doctor if you think you or your child might have impetigo. Impetigo treatment involves antibiotics but there are several ways that they can be given. Often antibiotic creams are enough to treat the infection, but sometimes oral (taken by mouth) antibiotics are needed if the infection is over a large area of the body.
The online doctors at tapGP can discuss yours or your child's symptoms with you and ensure you get a prescription for the appropriate antibiotic. Make sure you use the antibiotic as directed and don't stop using it early even if the sores start to improve quickly. It is important to make sure the sores are kept clean and cover any that are draining fluid. Stay home from school or work. Avoid swimming while the sores are present as this can worsen the infection. If someone in the house has impetigo make sure they are not sharing towels or linen with anyone else before they are washed. It is important to wash your hands regularly. Once the sores heal the person is no longer infectious.
The online doctors at tapGP can provide online GP appointments that are convenient for you, wherever you are. You can see an online GP with tapGP without having to deregister with your own GP. With tapGP you are able to see a private doctor through the online GP service if you cannot see your own GP because the waiting times or the appointment times are not suitable for you. TapGP can work alongside your own GP to ensure you can always access healthcare, advice and Impetigo treatment online when you need it.

Online Private
GP Appointments
from just £39
NHS trained doctors
based in the UK

Regulated by the
CQC and MHRA

See a tapGP doctor
from anywhere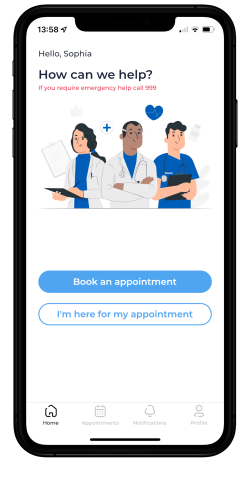 Online GP Appointments for adults & children

GMC and RCGP registered GPs

No more waiting, see a GP in minutes

Prescriptions, sick notes and referrals