Phone or video appointments from £39
NHS trained doctors and clinicians
Prescriptions and referrals sent instantly
tapGP is an online GP service aimed at simplifying access to medical care. The virtual doctors at tapGP use video and telephone consultations to deliver healthcare to you, regardless of your location.
tapGP's objective remains providing high-quality care that's convenient and easily accessible, including during out of hours periods. With appointment slots available from 8am to 10pm seven days a week, tapGP ensures easy access to a GP outside of regular hours if needed, ensuring you receive medical attention even when your usual GP's office is closed. They also readily accommodate short-notice appointments, often on the same day and sometimes within a few hours. The online doctors at tapGP are private practitioners with NHS experience and training, capable of discussing your symptoms or concerns and providing suitable treatment.
Prescriptions can be conveniently sent to your local pharmacy, while referrals and sick notes can be emailed to you, providing continuity of care even when seeking assistance during out of hours periods. Operating as an online doctor service, tapGP's appointments can be attended from wherever you are, at a time that suits your schedule. If scheduling with your regular GP proves challenging, tapGP allows you to consult an online GP at a time that suits you, including during those crucial out of hours times.
Seeing an online GP through tapGP doesn't require you to deregister from your NHS GP, ensuring you have the flexibility to choose out of hours appointments that fit your needs. The online doctors at tapGP can collaborate with your regular GP to ensure you always have access to the healthcare you need, whether it's advice, treatment, or even during those times when your regular GP is unavailable, such as out of hours.
Online private
GP appointments
from just £39
NHS trained doctors and clinicians
Appointments from anywhere seven days a week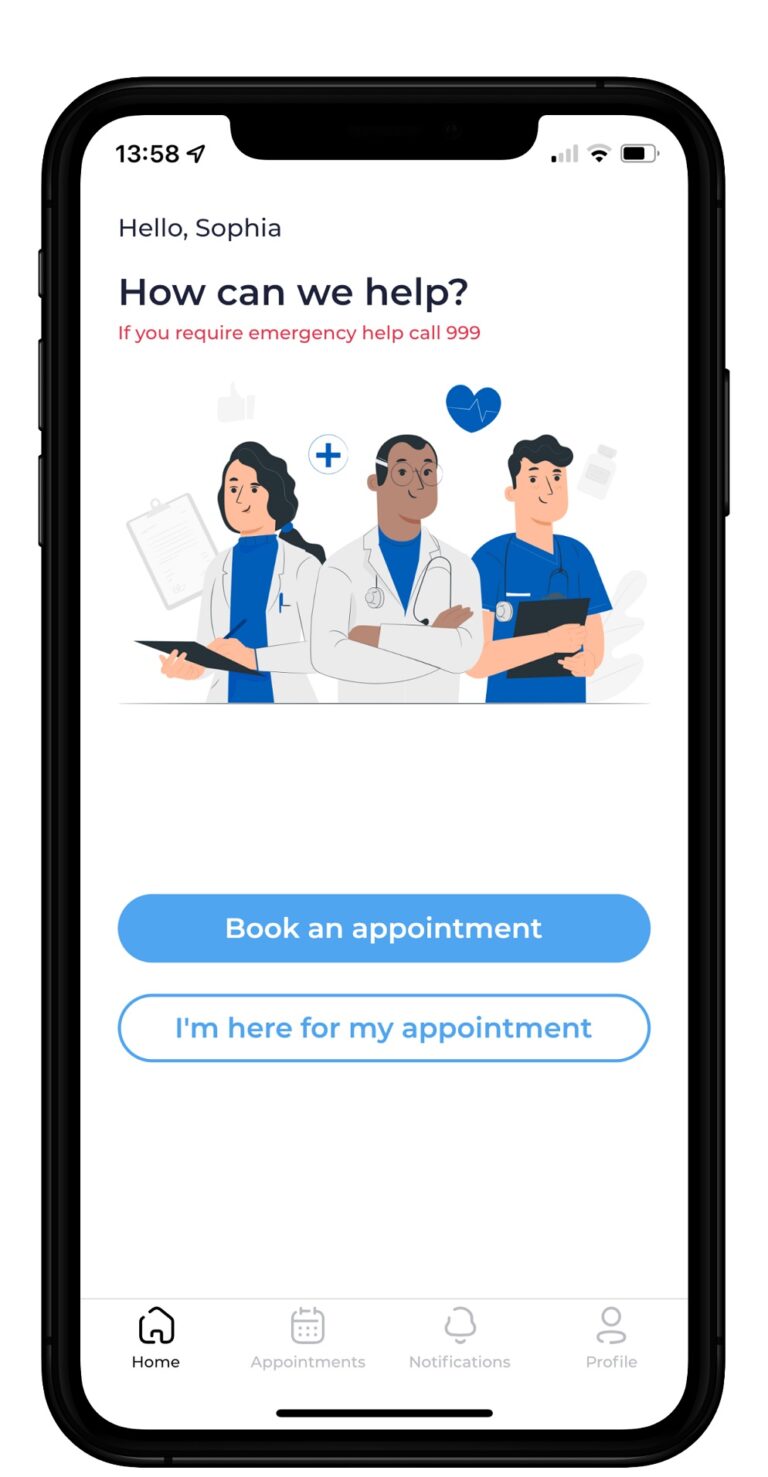 Online GP appointments for adults & children
Prescriptions, sick notes and referral letters
GMC and RCGP registered GPs
No more waiting, see a GP in minutes
Ready to see an online GP? Book your online GP appointment to begin your health journey